Custom Commercial HVAC System Design in Southeast WI
HVAC Design From the Experts
Do you need more efficient HVAC systems in your Southeast Wisconsin commercial property? Southport Engineered Systems specializes in design and
construction of HVAC systems
to meet the needs of commercial buildings and venues throughout Southeast WI. Our experienced engineering team analyzes your space, occupancy and usage requirements before developing a custom HVAC system design using the latest equipment. We consider indoor air quality, energy efficiency, capacity, control integration, ease of maintenance and budget. Contact us today to solicit a bid!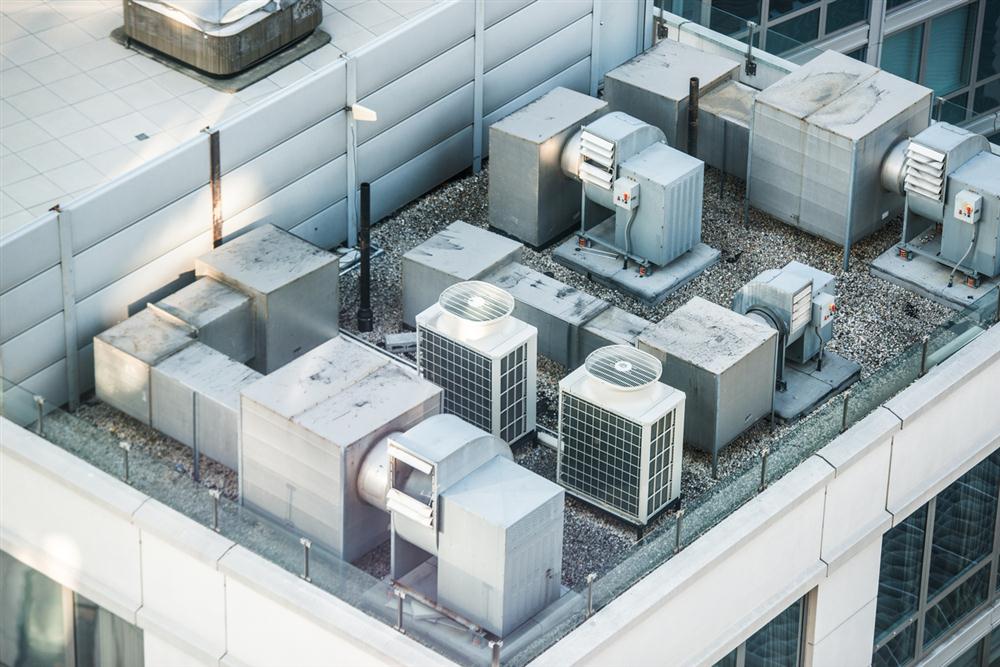 Your SE Wisconsin Partner for Custom HVAC Design
Becoming the top choice for custom HVAC design requires a multifaceted approach rooted in expertise and innovation. It necessitates an intimate grasp of the intricacies of local climates and regulations, something that Southport excels at. But that's just the beginning. A cutting-edge approach to technology integration is key. This means staying ahead of the curve in terms of energy-efficient systems, smart controls and sustainable practices.
It's not just about the tech. A dedicated and highly skilled team is indispensable. The technicians must be capable of collaborating closely with clients to identify their unique needs and challenges. Custom HVAC design isn't a one-size-fits-all endeavor. It's about crafting tailored solutions that ensure maximum efficiency, comfort and sustainability.
To be the best in this arena, you need a proven track record of successful projects, satisfied clients and a reputation for going above and beyond. Southport Engineered Systems has earned its place as an industry leader through its unwavering commitment to these principles, setting the standard for custom HVAC design in Southeast WI.
5 Reasons to Design a Custom HVAC System
In today's competitive business landscape, a custom-designed HVAC system isn't just an option; it's a strategic imperative. It's about optimizing operations, enhancing comfort and future-proofing your business for long-term success.
1. Precision Tailoring for Efficiency: Custom HVAC systems are engineered to precisely match your business's unique requirements. This tailored approach maximizes energy efficiency, reducing operational costs while minimizing environmental impact. Efficiency is the name of the game in today's competitive landscape.
2. Optimal Comfort and Air Quality: Custom designs prioritize the comfort and well-being of your occupants or customers. An HVAC system meticulously calibrated to your space ensures consistent temperatures, humidity control and superior indoor air quality. This fosters a conducive environment for productivity and customer satisfaction.
3. Sustainability and Compliance: Custom HVAC solutions can integrate the latest sustainable technologies. Embracing green practices not only aligns with corporate responsibility but can also lead to regulatory incentives and positive public perception, which is vital in today's environmentally-conscious marketplace.
4. Adaptability for Future Needs: Businesses evolve and so should your HVAC system. Custom designs are flexible, enabling scalability and adaptability to future changes in your space, such as expansion or layout modifications. This forward-thinking approach protects your investment.
5. Reliability and Cost Savings: Custom HVAC systems are built for long-term reliability. Fewer breakdowns and lower maintenance costs translate to substantial savings over time. Investing in a robust and precisely designed system means peace of mind and reduced operational disruptions.
Custom HVAC Design: What to Expect
A customized HVAC system is crucial for commercial spaces to function efficiently and provide optimal comfort. Here is what you can expect when partnering with Southport Engineered Systems for your commercial HVAC design:

1. The process starts with our engineers visiting your property for an extensive on-site evaluation.
We assess critical factors like your building size, layout, construction materials and usage patterns. Highly accurate computer modeling helps determine heating and cooling loads. We evaluate your existing HVAC system's capabilities and limitations. This data informs the development of a new HVAC system tailored to your needs.

2. Our engineers then design a system optimized for performance, efficiency and reliability.
Specifying the correct equipment type, capacity and controls creates a climate-control solution that matches your commercial space. We focus on ease of installation and maintenance as well.

Our team identifies the most innovative, cost-effective options that align with your business goals. Our collaborative approach ensures you understand what we recommend and why. Contact Southport Engineered Systems to start your custom HVAC project!
Southport Engineered Systems designs custom commercial HVAC systems in Caledonia, Pleasant Prairie, Oak Creek, Kenosha, Racine, Waukesha, Burlington, Franklin, New Berlin, Milwaukee and surrounding areas in Southeast WI.